Hello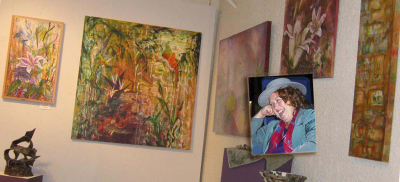 Pushing 
    the Brush, Dancing            on Rainbows !
The creative process flows like blood through my viens and as necessary as air.  Vibrantly dancing  all the way.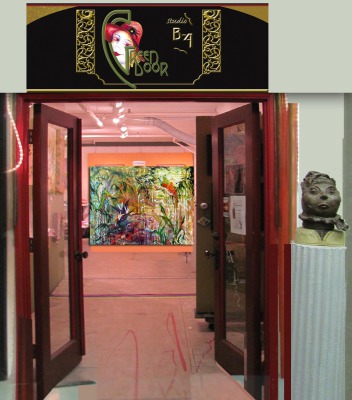 about  Kathie Warren  . . .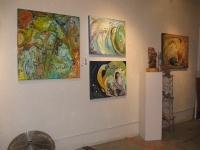 In Minnesota where I was born, Minnehaha Falls was one of my favorite places.  When I drove to California,  I marveled how the mountains, sunsets, and the terrain looked just like pictures in the National Geographic. I stopped to pick dry brush at the side of the road, I was attracted to the  texture. 

It is no wonder my work may look and feel like a knotty tree, a windy day, a sunset, a creviced mountain. Truly I'm influenced by the vastness and colors in nature, not just the beauty of a sunset, but also the decay of a tree, or the shimmer of oil floating on water.
   
Untill 2014 my art was displayed in my gallery in the SANTORA ARTS BUILDING, the cornerstone of the Santa Ana Artist Village.  
 
Now I exhibit in local galleries such as Avantgarden, Showcase gallery, and Orange County Creatives.  In addition I'm exploring on-line opportunities.